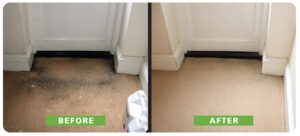 Professional carpet cleaning is essential for maintaining the overall hygiene in your home. Carpets give shelter to many microorganisms, such as dust mites, which cause major health problems like asthma and a variety of other allergic reactions. Carpet steam cleaning eliminates the population of bacteria and germs and make your house clean and healthy place.
It's easy to think that the only reason you need your carpet clean is so it looks nice, right? That is certainly one reason to schedule regular carpet cleaning; however, it's important to remember that carpet cleaning is also an investment in your health.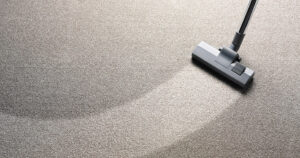 Carpets, whether in your home or in your office, can quickly collect dirt, bacteria, dust mites and allergens. Though not always visible on the surface, these contaminants can actually pollute the air quality that you breathe every day. Carpets that often appear clean may, in fact, be much dirtier than you think!
Think of your carpet as a type of air filter in your home. When things like dust, dirt, bacteria and dust mites collect on your carpet, in time you will start to breathe in that buildup. Merely using household carpet cleaners to remove dirt and spills is not enough to ensure the air you're breathing is as clean as possible.
By investing in services like Rug Steam Cleaning Dubai, you can rest assured that our commercial grade, advanced equipment will give your carpets the deepest and most thorough wash possible.
Known as one of the industry's oldest and most trusted carpet cleaners, Deccan Building Cleaning Services LLC has used the most advanced equipment available for more than 7 years.
To remove allergy-causing contaminants and dust mites, Dubai Professional Carpet Cleaning uses carpet cleaning techniques that use deep-down extraction.
Using a truck-mounted carpet cleaning system, Deccan Steam Cleaning's professionally trained technicians tailor each treatment to match what is best for your particular carpet.
Paying special attention to high traffic areas, we'll remove ground-in dirt and stains that carpet shampoos simply cannot handle.
With additional carpet cleaning services available, choose from carpet repair, deodorizer, and stain-resistant protective coating to keep your carpets looking plush and feeling fresh.
Interested in a free quote? Give us a call on +971 50 484 7911 or 04-254 6128.