We offer Residential & Commercial Painting Services and Decoration Services Quality Finish / Best Support / Better Prices.
Internal Painting for Residential (Home/Apartment/Townhouse/Villa/Houses) & Commercial (Offices/Warehouses/Clinics/Schools/Restaurants)
Deccan Painters has over 4 years' experience of carrying out all aspects of decorating internally and externally for residential customers. Over that period we have worked for hundreds of residential customers.
Residential decorating requires care and appreciation of the fact that you are working in the customer's private space. Protection of furnishings, floor-coverings and personal effects are of particular importance, as is the interaction and communication between customer and the workers, we emphasize these points in our dealings with customers.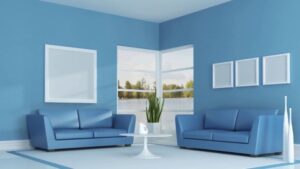 Other Dubai Painting Companies may be out the door while the first coat of paint is drying, but Deccan Painting Services Dubai believes in a full interior painting service that guarantees the quality of your home's new look. From color consultation to adding finishing textural touches, you'll get the walls you want and nothing less.
No matter whether your whole home's interior needs painting or just a single room, we have the right skills to ensure the job is done right. All of our Dubai interior painting services come complete with wall washing, gap caulking, trim painting, and everything else that's needed to provide new paint that you'll love.
Our technical painting ability is where we shine, but our Dubai interior painting customers have also come to appreciate the other things we do that make a difference. From completely protecting your furniture before starting to making sure that there's not a single speck of paint on the floor when we leave, Deccan Painting Services is committed to delivering the kind of service that we would want for ourselves.
With the right blend of impressive interior painting skills, customer services, and great prices, Deccan Professional Painting Services is the right choice in Dubai, United Arab Emirates (UAE). Call us at +971 50 484 7911 or +971 4 232 7969.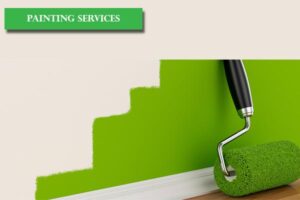 For over years we've been enhancing, beautifying, and restoring homes in the Dubai Areas with a fresh coat of paint. We only use premium paint and surface preparation techniques that will provide the interior or exterior of your home with beautiful, lasting results for years to come.
Courteous, Experienced, and Professional
We strive for our customers to have the best painting experience they have ever had, and guarantee all work inside and out. We will arrive on time, keep the work area neat and tidy, and work in a way that minimizes disruption to your home. Contact us today to request your free estimate.
Painting Happiness … It's What We Do!
Safety is our top priority when it comes to the public and everyone on the job. You can count on our team to be polite, arrive on time, and keep the work area neat and tidy throughout the duration of the project.
Choose the right Painting Service Company for your property in Dubai, United Arab Emirates (UAE):
Trained Painters
We only hire careers painters and can ensure the utmost quality when it comes to your painting project.
Fully Insured and Licensed
We are fully insured and registered Painting Company in Dubai… all for your peace of mind.
Care and Protection
We'll treat your home or business like it was our own. We protect all surface and clean up thoroughly.
No Cutting Corners
Pardon the pun, but our reputation speaks for itself. We do your painting job right the first time.
Trust the professional painters at Deccan Services Dubai Painting Company. We're sure you'll be satisfied with our service from start to finish.
| | | |
| --- | --- | --- |
| Property Size | Charges for Apartment Painting | Charges for Villa Painting |
| Studio Apartment | AED 450/- | – |
| 1 Bedroom | AED 750/- | AED 850/- |
| 2 Bedroom | AED 1050/- | AED 1,550/- |
| 3 Bedroom | AED 1,750/- | AED 2,400/- |
| 4 Bedroom | AED 2,300/- | AED 3,650/- |
| 5 Bedroom | AED 3,500/- | AED 4,800/- |
Note 1: The Above prices are for White/Off-white (Current color also has to be same), for different colors quotation will be provided on request.
Note 2: The above prices are only for Walls, ceiling paint cost will be provided on request.
=====================
We are specialized in a professional and full restoration service on a comprehensive range of wooden.
Wooden Doors– dipped, stripped and finished by hand
Wooden Furniture
Garden Furniture
Our service is also an important way of helping the environment. By restoring your doors and furniture we are helping with woodland conservation.
======================
Providing expert residential painting and commercial painting in Dubai area. Provider of a wide array of painting & associated services to 100% client satisfaction, including: