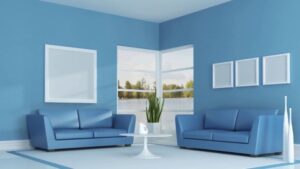 Dubai Painting Contractor specializes in residential and commercial projects. We have an in-depth knowledge of painting products and techniques. Trust our experience and reliability. We look forward to serving you!
We offer Residential & Commercial Painting Services and Decoration Services Quality Finish / Best Support / Better Prices.
Internal Painting for Residential (Home/Apartment/Townhouse/Villa/Houses) & Commercial (Offices/Warehouses/Clinics/Schools/Restaurants)
Furniture is relocated to the middle of a room so that it is out of the active work areas.
Outlet and light switch plates are taken off before the start of a project and then put back upon completion.
Drop sheets are laid down over floors.
Stains are washed with TSP in order to keep them from bleeding through the new paint.
Holes are repaired and sanded for a smooth appearance.
Baseboards are caulked before painting is started.
If primer is needed it will be put on after holes are repaired.
Regardless of whether a new color is being applied or if it is the same color two coats of paint will be applied.
For most projects we recommend a sheen of eggshell for a matte finish.
We recommend a higher sheen of satin for rental properties, commercial properties, or kitchens and bathrooms so that it will have a more washable surface.
We also recommend that you elect to use 100% acrylic paint because it lasts much longer, and it will save you more money in the long run.
Regardless of what color you have or need we are able to match it. Should you be undecided about which color to use then we have color swatches available for you to choose from.
PROFESSIONAL PAINTERS IN DUBAI:
We take care of all aspects of a project from the beginning to the end, and we do our very best to keep the occupants satisfied. We endeavor to not be intrusive while still working to get the job done right and on schedule, and since we guarantee our estimates we are always on budget.
Our professional Apartment Painters have experience with projects big and small. Our painters can suggest the perfect colours for each room in your home… Let us help…!!!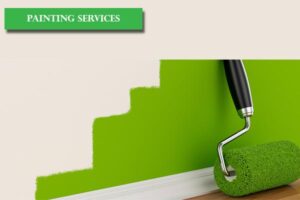 For over years we've been enhancing, beautifying, and restoring homes in the Dubai Areas with a fresh coat of paint. We only use premium paint and surface preparation techniques that will provide the interior or exterior of your home with beautiful, lasting results for years to come.
Courteous, Experienced, and Professional
We strive for our customers to have the best painting experience they have ever had, and guarantee all work inside and out. We will arrive on time, keep the work area neat and tidy, and work in a way that minimizes disruption to your home. Contact us today to request your free estimate.
Choose the right Painting Service Company for your property in Dubai, United Arab Emirates (UAE):
Trained Painters
We only hire careers painters and can ensure the utmost quality when it comes to your painting project.
Fully Insured and Licensed
We are fully insured and registered Painting Company in Dubai… all for your peace of mind.
Care and Protection
We'll treat your home or business like it was our own. We protect all surface and clean up thoroughly.
No Cutting Corners
Pardon the pun, but our reputation speaks for itself. We do your painting job right the first time.
Trust the professional painters at Deccan Services Dubai Painting Company. We're sure you'll be satisfied with our service from start to finish.
Providing expert wall painters, residential painting and commercial painting in Dubai area. Provider of a wide array of painting & associated services to 100% client satisfaction, including: