Most people are now aware that indoor air pollution is an issue of growing concern and increased visibility. If the duct is not properly installed, maintained, and operated, these components may become contaminated with particles of dust, pollen or other debris (Aircon Duct Cleaning Dubai). If moisture is present, the potential for microbiological growth (e.g., mold) is increased and spores from such growth may be released into the home's living space. Some of these contaminants may cause allergic reactions or other symptoms in people if they are exposed to them > Air Duct Cleaning Dubai
Interested in a free quote for AC Cleaning? Give us a call on +971 50 484 7911 or 04-232 7969.
Your furnace and central air conditioning system circulates air all over your house or office. This also provides circulation of dust filaments and other impurities that exist in any house or office. Some of these impurities settle inside pipelines accumulating formation of a thickening layer, which constantly pollutes air indoors.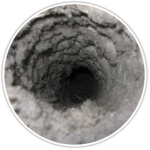 DUST
Consists of tiny filaments and other small particles. Dust makes the major part of accumulations in vent systems and recirculates in your house or office. This contributes to allergies and respiratory problems that compel to perform regular cleanings, but this process becomes tedious and exhausting.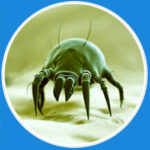 Dust Mites
Tiny creatures; they feed off human's skin particles and pets' particles of skin and fur. They inhabit air ducts and vents. Their droppings are a part of dust in your house. As a result, many people develop allergic reactions.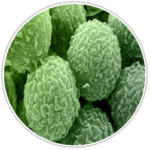 Mold-Bacteria
In our humid climate, these biological creatures found ideal conditions for growth and reproduction in our air ducts and vents. The longer air ducts stay uncleaned the more chances these creatures have to thrive, and jeopardize human health.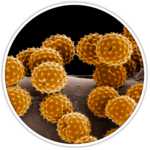 Odors (Smell from Air Condition)
Odor form cooking, cigarettes, pets and other odors accumulate in air ducts and spread around the house.
There are things and places that are just better when they're clean. True? Restaurant tables, bathrooms, and yes, air is another good example. Walk into a stale basement or a stuffy locker room, and it makes you want to walk back out. Fresh air is great. We breathe in 10,000 liters of air—fresh or otherwise—each day. We don't have a choice of whether we breathe. So it's a little disconcerting to think about the quality of air we inhale all the time. We don't have the option to see what could be entering our lungs.
We apply chemical treatments to encapsulate or cover the inside surfaces of the air ducts and equipment housings, it will control mold growth or prevent the release of dirt particles or fibers from ducts.
If you need air duct cleaning services in Dubai area, Deccan Building Services Cleaning Services LLC is there to help.
Call Deccan Aircon Cleaning Experts (AC Cleaning Service) Heating & Air Conditioning in Dubai today at +971 50 484 7911. We'll get all your air ducts deep cleaned perfectly. Our professionals will do a thorough air duct cleaning for your Dubai area home. So call today for your free in-home estimate.