WATER TANK CLEANING SERVICE COMPANY
Deccan Building Cleaning Services LLC has many years' experience of cleaning all types of storage tanks, from retail forecourts to major refinery and military holding tanks. We provide extremely cost-effective tank cleaning services, using the most advanced tank cleaning technologies available to ensure that tanks are taken out of use for the minimum time.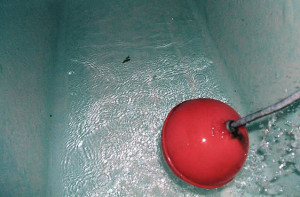 With highly trained operatives, our cleaning methods for both manual and automated fuel tank cleaning meet and frequently exceed the latest compliance and health & safety standards. We use powerful remote-controlled mechanical washers to speed up tank cleaning, reducing downtime and man-entry costs such as scaffolding.
For manual tank cleaning, our operatives are trained to operate in confined spaces using breathing apparatus and jetting equipment. Where necessary, we use cold cutting techniques to access enclosed tanks, and will uplift and transfer fuel and residues. We follow up cleaning by testing and issuing gas-free certification.
For Further information or query, please contact us on 055-4847911 (or) 04-232 7969 or email us on info@deccanservicesdubai.com
Our Membership & Certifications: